Offer Gauseva and receive divine and eternal blessings from Lord Krishna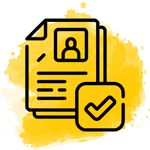 We are a registered charitable organisation under Indian Trusts Act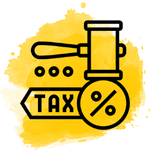 Your donations are tax exempted under Sec 80G of the Indian Income Tax Act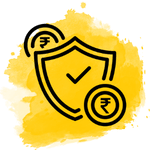 Your donation transactions are completely safe and secure
*Please note that tax exemption is applicable only for donations of ₹500 & above.
Lord Krishna is described as "namo brahmanya devaya go-brahmana hitaya ca" (Vishnu Purana 1.19.65), the well-wisher of cows. Thus, offering your sincere service to humble cows is one of the most revered ways to express your devotion towards Lord Krishna.
Additionally, Gauseva has been an integral part of the Vedic culture and heritage. So, anyone who engages in feeding cows and offering cow care gets infinitely blessed with good fortune, happiness, strength, and abundance, while also getting rid off all past sins and negative karma.
Our Gaushala at a glance
Care: Daily cow care, medical care, once a month routine check-up, emergency care
Food: Green grass, dry grass, jaggery, grains (wheat, rice, corn, barley, bajra, jowar, gram), chana churi, mung daal churi, toor daal churi, urad daal churi, desi cottonseeds, haldi, taramira seeds, ajwain, coconut cake, groundnut cake (desi), sesame cake, yellow mustard cake, sprout chana
Additional nutrition: Herbs such as satavari, amla, harde, giloy, ashwagandha, brahmi, shankh pushpin, gokharu, mishri, white muesli, mulethi, aloe vera, baldana, bhumi amla, tulsi leaves
Equipment & facilities: Grass shredding machines, transportation vehicles, jumbo fans, clean, hygienic indoor & outdoor sheds, gutters for proper cleanliness, 24 hours clean water connection, large grazing field, lush green trees for cool breeze
Whoever feeds the cow with grass and water every day derives the benefit equivalent to performing Ashwamedha Yajna. There is no doubt about this. (Brhat Parasara Smriti 5.26-27.)
Contribute To Nurture Cows
Avail tax exemption under Section 80G
Offer Gaushala donation and get involved in complete cow care
Offer Gauseva to provide food items
Green fodder: ₹5/kg
Mung daal churi: ₹25/kg
Wheat: ₹20/kg
Barely: ₹23/kg
Taramira seeds: ₹50/kg
Groundnut cake (Desi): ₹60/kg
Jaggery: ₹40/kg
Dry fodder: ₹10/kg
Toor daal churi: ₹25/kg
Rice: ₹20/kg
Desi Cottonseeds: ₹45/kg
Ajwain: ₹100/kg
Sesame cake: ₹40/kg
Sprout chana: ₹100/kg
Chana churi: ₹25/kg
Urad daal churi: ₹25/kg
Corn: ₹22/kg
Haldi: ₹125/kg
Coconut cake: ₹60/kg
Yellow mustard cake: ₹30/kg
Offer Gauseva to provide medical care
First Aid Kit: ₹300/cow
OPD Kit: ₹1,500/cow
Yearly Treatment Cost: ₹1,80,000
Surgical Cost: ₹3000/cow
Routine Check-up Fees: ₹1,500/visit excluding medicine
Gynaecological Kit: ₹2,000/cow
Monthly Treatment Cost: ₹15,000
All our efforts are made possible only because of your support
Your donations are tax exempted under 80G of the Indian Income Tax Act
Your donation transactions are completely safe and secure
Hare Krishna Mandir is run by Hare Krishna Movement Ahmedabad, a trust registered at Ahmedabad with registration number E/18436/AHMEDABAD on 05/05/2008.